Log in Login as administrator
Helicopter Tours & Rides in Tampa, FL
Filter by price, flight length, filter by rating.
Jacksonville
St. Augustine
St. Petersburg
Fort Lauderdale
Tallahassee
West Palm Beach
Daytona Beach
Palm Beach Gardens
Panama City Beach
14 tours found
Enjoy a breathtaking flight over Downtown Tampa during sunset.
Experience the beauty of Downtown Tampa and Bush Gardens.
What is the best helicopter tour in Tampa?
Tampa Bay Helicopter Tour
Tampa Bay & Davis Island Helicopter Tour
Tampa Downtown Helicopter Tour
Tampa Busch Gardens & Downtown Helicopter Tour
Tampa Night Helicopter Tour
Tampa Helicopter Tour - Utlimate Doors Off Experience
Tampa Helicopter Tour - Ultimate Beach
Tampa Sunset Helicopter Tour
Tampa Helicopter Tour - Downtown
Tampa Romantic Helicopter Tour
Tampa Deluxe Helicopter Tour
Tampa Quickie Helicopter Tour
Tampa Bay Sunset Helicopter Tour
Downtown and Tampa Bay Helicopter Tour
What will you see during a helicopter flight over Tampa?
Davis Island
Bayshore Blvd
Downtown Tampa
Port of Tampa
Hillsborough Bay
Florida Aquarium
University of Tampa
Hillsborough River
Busch Gardens
St. Pete Times Forum
Sunshine Skyway Bridge
Gandy Bridge
Why is a helicopter tour a good idea?
The takeoff and excellent visibility from the sky give incredible emotions.
You will see everything on a smaller scale, which give you the opportunity of better sense of direction.
You will never forget this experience, you can be assured!
How many people can go on a helicopter tour?
Different helicopters have different seating arrangements. Minimum one (1) passenger, maximum six (6) passengers with pilot.
From where does the departure occur?
Helicopter tours over Tampa usually start from Peter O. Knight Airport, etc. Find the exact information on the page of the tour
How long does the flight take?
From 10 to 60 minutes depending on the chosen tour. Pay attention to this while choosing.
What to wear on a helicopter tour?
The best is to wear long pants and a long-sleeved shirt, also it would be great to have a sweater or jacket with you. If you are taking your tour during the winter then you should wear a coat, scarf and gloves. Shoes should be as comfortable as possible, and they must fit well. We don't recommend to wear sandals or flip-flops in the summer.
Can I take photos during a helicopter tour over Tampa?
Sure. Your friends will see photos and be inspired by your experience!
Customer Support
Terms of Use
Privacy Policy

Tampa Helicopter Tours
Helicopter tours & tickets, downtown & tampa bay helicopter tour.
Join Old City Helicopters on an unforgettable narrated helicopter tour of downtown Tampa and Tampa Bay. Get swept off of your feet and into a skyward tour of
Tampa Bay & Davis Islands Helicopter Tour
Gear up and head out for an awe-inspiring helicopter ride over Tampa Bay and Davis Islands. As you fly fast and low, admire the city and water views while
Tampa Bay Sunset Helicopter Tour
Soar above ordinary sightseeing tours on this romantic aerial tour of the Tampa Bay area as the sun sets over downtown skyscrapers, Hillsborough River, Busch
Busch Gardens & Alafia River Helicopter Tour
Take a helicopter tour around Tampa with flybys of Busch Gardens, the Alafia River, and downtown Tampa. See nearby sites like roller coasters and wildlife at
Downtown & Little Manatee River Helicopter Tour
Spot some of the 500 area dolphins and manatees on this 42-mile (68-km) scenic helicopter ride around the Tampa area. See the Little Manatee River, Davis
Fort de Soto & Downtown Helicopter Tour
Prepare for an exhilarating 60-mile (96-km) helicopter tour around Tampa Bay with your expert pilot and tour guide. Fly over Davis Islands, the Florida
Explore other Tours & Activities in Tampa
Hop-on hop-off tours.
Get the best of both worlds with hop-on hop-off tours: all the insider information and all the flexibility.
Factory Tours
Join a factory tour for the inside scoop on how it works.
Cultural Tours
Traveling done right should show you different cultures - join a cultural tour for the insider knowledge.
Ghost & Vampire Tours
Add a little spookiness to your trip with a ghost or vampire tour.
Walking Tours
Walking tours can get you up close and personal to an area's top attractions, from the big-ticket items to the hidden local gems.
Private Tours
Skip the crowds and join a private tour for an in-depth experience.
A new place - so much to see and so little time. Bus tours let you cover more ground than two feet allow, and keep you in the know as you cruise around town.
Your guide to Tampa
You can move between Ybor City and downtown on the TECO Line Streetcar Service, and there's also affordable bus service between downtown and the Tampa suburbs. Taxis aren't always easy to find, but you can use rideshare. All things considered, you'll get the most out of your Tampa vacation by renting a car, simply because so many sites and top eateries require a bit of a hike from downtown.
Tampa gets hot, very hot, in May through August, and the room prices at this time of year are as high as the temperatures. Sneakily save yourself some money and beat the crowds by booking your vacation between September and December instead. You'll still have plenty of sun, and you'll benefit from hotels offering deals to appeal to off-season travelers. They're trying to win you over, so let them.
Tampa is a laid-back city with weather that never calls for heavy layers, so packing is a cinch. Here are some of the basic items you'll need to bring with you on your trip:
Sunglasses: Surprise, surprise: Florida, as it turns out, is very sunny indeed. That's why sunglasses are pretty much mandatory wear in Tampa.
Sunscreen: You're going to be spending a lot of time outdoors, and that means shielding yourself from those UV rays. Apply as liberally as you can.
A swimsuit: Tampas's coastal location means fabulous stretches of sand are close by, and those blue, sun-warmed waters are hard to say no to.
Getting to Tampa

Tampa Packages
Idyllic weather year-round, an abundance of family attractions, and pro-level sports destinations make the Big Guava a favorite for vacationers and transplants alike.

Tampa Hotels

Flights to Tampa
Explore other things to do in tampa, fun & games.
There's always room for fun and games on any vacation. To get the endorphins going, find the good times near you.
Get your fill of culture, arts or history with a fantastic museum primed to impress.
Animals, Nature & Parks
For the world at its most spectacular, Mother Nature does it best. Head outdoors to find a whole new appreciation for nature and animals on your travels.
Day trips keep it simple and exciting while traveling. See all the best parts of a place by joining in on some great bite-sized excursions.
Sights & Landmarks
Tick off some bucket-list-worthy sights and landmarks near you and fill your photo album with great snaps.
Water & Amusement Parks
Pick up the pace on vacation with a visit to water and amusement parks. Trust those in the business of good times to serve up some fun.
Family-Friendly
Vacationing is a great way to bring the family closer together. Make the most of your time with activities that everyone will enjoy.
It's always nice to wander around and get lost in a place - until you're actually lost. Tours take the mystery out of travel and bring you right to the action.
The world is better on the water. Let your travels continue beyond the shoreline with the fantastic boat tours on offer.
Water Sports
Do more than dip your toes in, with great opportunities to take to the water for some fun.
Outdoor Activities
Make the great outdoors even greater with these activities. Get in touch with nature and add some adrenaline wherever you are.
Night Activities
With sundown comes a whole new side to an area. Find the best places and activities to check out at night.

We have received your request correctly.
You will receive an email with a summary of your bookings.
Can't find it? Leave us your email and we'll send you a summary of your bookings.
Share it straight to social media with your campaign ID and name
Tampa Helicopter Tour
No rating yet
Free cancellation up to 24 hours before the service starts
Admire the Florida coastline from the heights with this Tampa Helicopter Tour. You'll see the most stunning views at your feet as you tour the bay!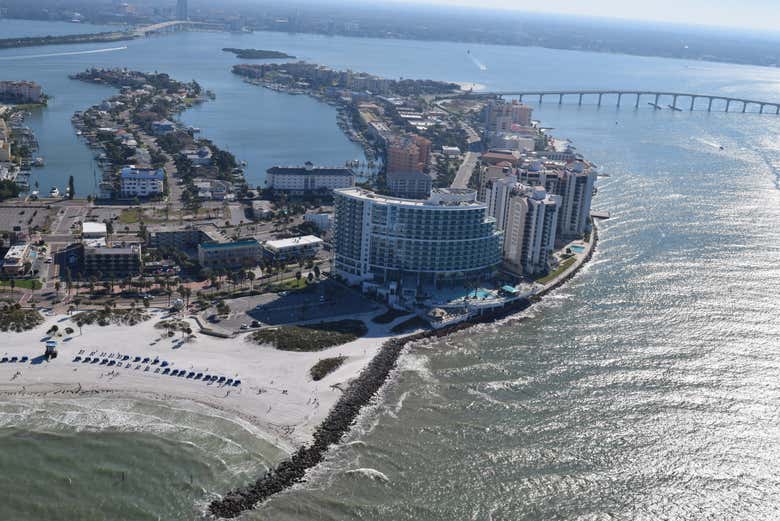 We currently don't have any scheduled dates for this activity.
At the time of your choice, we'll meet at North Hercules Avenue. The pilot will be waiting for us there to begin this aerial adventure that will give you a different side of Tampa .
After a brief safety briefing, we'll board the helicopter and the propellers will start spinning as we warm up the engines. Are you ready? We're off!
For 10, 20, 30 or 45 minutes, depending on the duration you prefer, we'll enjoy flying over the cosmopolitan city of Tampa and discovering some of its most special places from a completely different perspective. You won't stop taking pictures!
The financial district , the bay , the Florida Aquarium , the University of Tampa , the Amalie Arena ... There is no end of fascinating sights awaiting us.
After this unforgettable adventure, we'll fly back to the airfield, where the helicopter tour will end.
Cancellations
Meeting point.
Clearwater Airpark.
You may also be interested in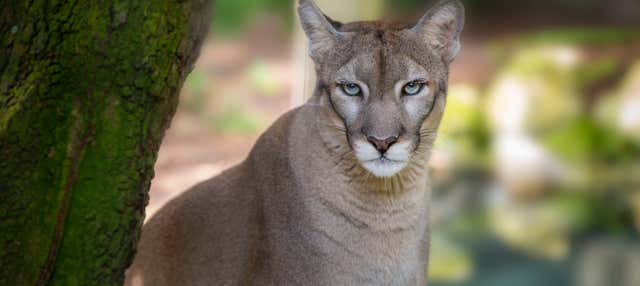 ZooTampa Admission Ticket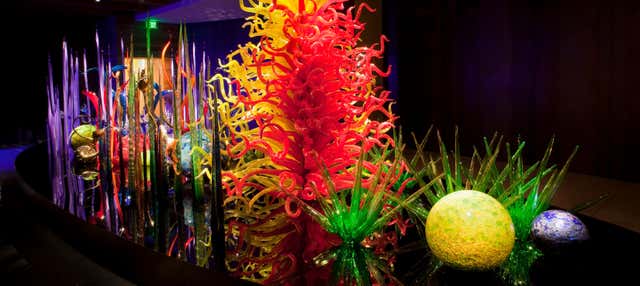 Tampa CityPASS®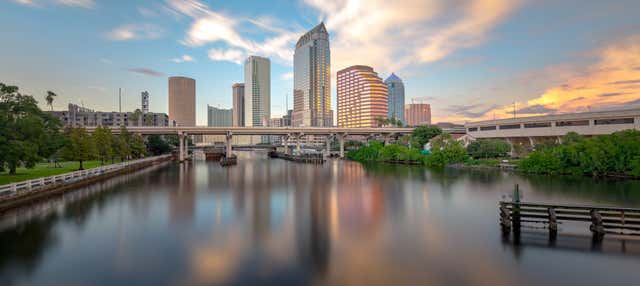 Clearwater Cruise + Lunch or Dinner
Login to add activities to your favorites and access them from any device
This site is reCAPTCHA protected and Google's privacy policy and terms of service apply.
Log in to rate the opinions of other travelers
Tampa Bay Helicopter Tours
You'll have the best seat in the house to see the beautiful beaches of Clearwater and St Petersburg.
We offer the best and most exciting way to see the sights of the tampa bay area.
You'll be telling our friends about your aerial tour for years to come. See the best sights of Tampa Bay with one of our helicopter tours. We depart from Clearwater Airpark and Albert Whitted Airport, in St Petersburg. We are close by to your favorite hotels in Clearwater and St Petersburg.
St Pete Helicopter Tours
Lift off from waterside Albert Whitted Airport in downtown St. Pete, glide over the beautiful waters of the bay and see the sites of around St. Petersburg.
Clearwater Helicopter Tours
Depart from Clearwater Airpark and fly along the beautiful beaches of Clearwater. Get a bird's eye view of legendary Clearwater Beach and the surrounding scenery!
Our Customers Love Us
Nancy macdonald.
Wonderful flight this morning with Ryan as our pilot. We saw a school of Tarpon, a dolphin feeding, a manatee very near swimmers and schools of fish. Ryan kept up oriented as to where we were including in the distance. Highly recommend.
Casey Grissom
Bought my Dad and I a trip as a birthday surprise. It was amazing! Great pilot and awesome tour!
Great experience and great pilot. I highly recommend if you're considering doing a helicopter tour!!
Helicopter Tours
We offer Helicopter tours departing from Albert Whitted Airport and Clearwater Airpark. This is the way to see the Tampa Bay Area!
Gulf of Mexico & Tampa Bay Helicopter Tours
Clearwater Beach
Get the most beautiful, scenic views of Clearwater Beach and the surrounding areas from above! Take a Clearwater Beach Helicopter Tour.
Tarpon Springs
Take in views of the famous Sponge Docks and fly high above sugar white sands of Clearwater Beach! Take a Tarpon Springs Helicopter Tour.
Sunset Tour
For an extra-special experience, take a trip to Clearwater Beach or over Tampa Bay during a beautiful sunset! Take a Sunset Helicopter Tour.
Sunshine Skyway Bridge
Take a spin over the Sunshine Skyway Bridge to see spectacular aerial views of Tampa Bay. Take a Sunshine Skyway Bridge Helicopter Tour
Design Your Own Tour
Create a special memory with a personalized tour. We offer wildlife watch tours, dolphin encounters, and more! Design your own helicopter tour.
Aerial Photography
Capture photos of a lifetime as you fly over Tampa, St. Petersburg, or Clearwater. Take an aerial photography helicopter tour.
Take Flight!
See tampa bay and the gulf of mexico in a brand new way., schedule your clearwater beach helicopter tour today .
nike kd 10 red velvet
nike kd 10 still kd
nike kd 10 still kd limited edition
nike kd 10 triple black
nike kd 10 texas pack
nike kd 10 black white
nike kd 10 university red
nike kdx veterans day release
nike kd 9 elite
nike kd 9 birds of paradise
7 Thrilling Tampa Helicopter Tours to Experience the Florida Skyline in 2023
$ 235.00
Get Best Price
Are you looking for a place to have a memorable summer experience? Tampa is a terrific choice for any season. It is situated along the gulf coast of the sunshine state, Florida, where it's summer all year round.
The coastal waters around Tampa are home to dolphins and whales. The city itself is also beautiful with wildlife parks and skyscrapers, not to mention the surrounding gulf coast views. What is the best way to take in all those views at once? By choosing one of the helicopter tours recommended below!
Do you live in Tampa? Don't think you know everything there is to know about the city. Travelling local is important, and a new perspective will help you see that.
Table of Contents: (Jump to)
Best Tampa Helicopter Tour Prices 2023
The Best Helicopter Rides in Tampa
The Tampa Bay area is not just well-known for producing Super Bowl-winning teams. It is also great for sightseeing and whale and dolphin watching. The bay area consists of Tampa City, Clearwater and St. Petersburg.
Tampa is a vibrant city with a thriving business district, although it is far from all work and no play. The nightlife hotspot Ybor, an old city that was founded around the cigar rolling industry, and the many waterways and parks are what makes Tampa a fun city.
This is the largest tour operator in Tampa. They are a crowdsourced company that allows you to choose between pre-designed packages or design your own unique tour. They are based out of the Peter-O-Knight Airport on Davis Islands, which is only 5 minutes from downtown Tampa.
FlyVenture has a number of options for helicopter tours of Tampa:
1. The Quickie Tour – $45 per passenger
This tour is perfect for newcomers to vertical flight. It is also the cheapest option for a helicopter tour of Tampa. The tour lasts for approximately 10 minutes and can be as long as 12 minutes, depending on the weather conditions.
The Quickie Tour is only available on Sundays between 10 am and 3 pm. Booking in advance is encouraged for this tour and those who do book in advance will receive a 10% discount.
2. The Downtown Tour – $159 per group (1-3 people)
This is a great option for those who wish to see the nuances of the city. The tour lasts for at least 12-15 minutes and features the best that Tampa city has to offer. This option is great for seeing the Tampa city skyline, the bay and (if you're lucky) bottlenose dolphins .
Which city sites will you be able to see on this tour? Travel through downtown Tampa and see the St. Peter Times Forum, the Florida Aquarium, the University of Tampa, Ybor City, Busch Gardens and some exotic animals as you fly over the zoo.
3. The Sunset Tour – $229 per group (1-3 people)
Are you looking to propose, celebrate an anniversary or add the wow factor to your dates? Then the Sunset Tour is the perfect helicopter ride in Tampa. The sunset over the bay is by far the most romantic setting in the city.
The entire flight is at least 20 minutes long, but it will feel like forever in the moment. Soar through downtown Tampa and see the skyline from a birds-eye view. Then loop back and watch the sunset over downtown. Spend the final moments of twilight as you make your way to the Alafia River on the trip home.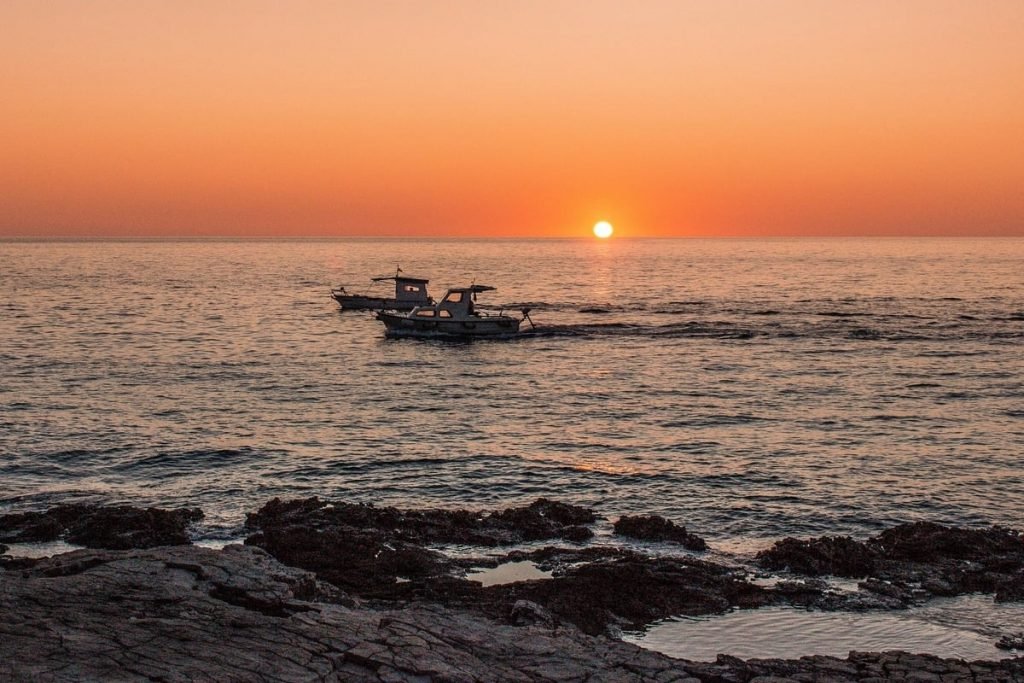 4. The Romantic Tour – $249 per group (1-2 people)
This is the most romantic package available. This option is suited for proposals, anniversaries and honeymoons. The package includes free champagne, music and roses. The special thing about the Romantic Tour is that it guarantees you privacy – there is only 1 group allowed per tour.
The Romantic Tour takes you downtown and to Busch gardens as well as the surrounding islands (at an additional surcharge). The entire flight takes around 20 minutes. There is an option to add an extra 10 minutes to the tour to include the beaches and surrounding islands for an additional $69.
5. The Ultimate Beach Tour – $369 per group (1-3 people)
This is described as the most lively tour option. This helicopter tour takes 35-40 minutes to complete and includes all the sites that you would see during the Downtown Tour. What sets this option apart is the extra beach tour.
After flying downtown, you will head across the bay and fly over the Sunshine Skyway Bridge. The final destination is a cluster of islands called Fort De Soto. You are likely to see dolphins, manatees, schools of shark or tarpon in the waters.
6. The Ultimate Doors Off Experience – $399 per passenger
This tour is for those thrill-seekers who like to take the path less travelled. The tour is 30 minutes long and the flight plan is completely up to you. Choose which sights you would like to see and make sure that all your bucket list items are checked off.
You will need to arrive in the preflight area to meet your dedicated pilot. There you can discuss the flight plan and the pilot will guide you to create your perfect flight. You may even choose to do it at sunset!
7. The Deluxe Tour – $549 per group (1-3 people)
This is truly a special tour. It includes an hour-long flight and you can see all the sights that you would if you combined the Downtown and Ultimate Beach tours. Be prepared to experience practically the entire coastline and bay area.
What Is the Best Helicopter Ride in Tampa?
There are many other great sky tours in America too, like these helicopter tours over New York. Choose the tour option that is best suited for you in terms of price, length and what you would like to see.
The tour that offers the best value for money is the Downtown Tour. The price per person, if you have 3 people, is only $53 and you get to see everything that Tampa has to offer. It even appeals to the nature-lovers because you have a chance to see dolphins!
3 reviews for 7 Thrilling Tampa Helicopter Tours to Experience the Florida Skyline in 2023
Tiffany_M – May 16, 2021
Received a call one hour before our ride letting us know it was cancelled. It was the reason we came over for my husbands birthday weekend. Such a let down.
Add a review Cancel reply
Your email address will not be published. Required fields are marked *
Your Rating Rate… Perfect Good Average Not that bad Very Poor
Your Review *
Save my name, email, and website in this browser for the next time I comment.
Related Products
Sex and The City Tour
Front of Line Tickets Universal Studios Hollywood
Niagara Falls Tours from New York (Bus & Flights Prices 2023)
Universal Studios VIP Tour Reviews (Tickets, Half-Day & Full-Day) 2023
AT&T Park Tours (AT&T Park Package Deals) 2023
Tickets n Tour was born to help travelers and explorers find the best resources, prices and offers online with easy ways to plan, save and book your tickets and tours before the time.
The blog is written by the world explorers and marketing experts at Travel Tractions.
We ❤ travel and helping our readers find the best good travel deals by saving time and comparing the different options available. Read more about the site here .
Popular Areas
Paris Tours
Vatican City Tours
Miami Tours
Orlando Tours
London Tours
Kruger National Park
Cape Town Tours
Popular Tours n Tickets
Stanford Bridge Tour
Sunset Cruise Cape Town
Front of the line: Universal Studios Tickets
Rome Colosseum Tour Prices 
Skip the Line: Eifel Tower
Ferrari World Abu Dhabi Tickets
Terms and Conditions
Read our Terms and Conditions
Privacy Policy
Read our Privacy Policy
Compare items
See All of Gorgeous Tampa Bay by Helicopter
$99 Romantic Package add on available upon request.
1000 N Hercules Ave, Clearwater, FL 33765, USA
Returns to original departure point
Not wheelchair accessible
Most travelers can participate
Price is per person. Three person minimum or private tour fee of $50 will be assessed for groups of 2 or less
Please enter your desired departure time in the Special Requirements box at check-out.
Children under the age of 5 must be accompanied by an adult.
Total passenger weight must not exceed 550 lbs (249 kg).
Helicopter weight max is 300 lbs per seat.
Same day tours are available just call to book.
This experience requires good weather. If it's canceled due to poor weather, you'll be offered a different date or a full refund
This is a private tour/activity. Only your group will participate
For a full refund, cancel at least 24 hours in advance of the start date of the experience.
You'll start at 1000 N Hercules Ave 1000 N Hercules Ave, Clearwater, FL 33765, USA See address & details
Pass by Sunshine Skyway Bridge Clearwater Beach Spa Oceana at The Don CeSar Tropicana Field Tampa Bay Aviation
You'll return to the starting point
See All of Gorgeous Tampa Bay by Helicopter provided by Tampa Bay Aviation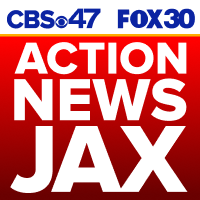 Action News Jax
Florida island with sugar-white sand beaches makes world's top 50 Best Places to Travel in 2024
Posted: November 18, 2023 | Last updated: November 18, 2023
The sound of rolling waves nestles softly onto the sugar-white sand beaches. The water is turquoise and a consistent 80 degrees. A flock of pelicans fly by, low to the beach in V formation.
>>> STREAM ACTION NEWS JAX LIVE
This is not some faraway island in the South Pacific. It's Anna Maria Island in Manatee County, Florida, about a four-hour drive from Jacksonville.
The island at the entrance to Tampa Bay was voted one of 50 top locations to visit by Travel + Leisure. More than 20 staffers created a list of where travelers should pack their bags and venture to in 2024.
According to the travel magazine for Best Beach Vibes, "Anna Maria Island is a place where most people tool around by gold cart or beach cruiser, and almost all the sherbet-hued clapboard homes are vacation rentals."
You won't find high-rise condos or hotels at this beachside paradise. There are no corporate restaurants or outlet malls. This is a destination defined by mom-and-pop storefronts and funky to elegant eateries.
Outdoor activities including fishing, boat tours, water sport rentals, and horseback riding can all be booked prior to arriving.
Visit Florida has listed the island as home to three cities: Anna Maria on the north end. Holmes Beach toward the middle, and Bradenton Beach to the south, which all offer unique places to shop, eat, and stay.
If you're looking for a mellow, laid-back, secluded destination out of the way from the hustle and bustle Anna Maria Island should be on your immediate vacation list.
Below pictures and video from Anna Maria Island Chamber of Commerce .
[SIGN UP: Action News Jax Daily Headlines Newsletter ]
Click here to download the free Action News Jax news and weather apps, click here to download the Action News Jax Now app for your smart TV and click here to stream Action News Jax live.
More for You
Beef Recall in Eight States as Possible Contamination Found
Annabel Giles dies after brain tumour diagnosis: What is a glioblastoma?
Man who lived frugally leaves unexpected gift of $3.8 million to small New Hampshire town after death
Federal judge grants injunction banning 'Kansas Two-Step' Highway Patrol tactic
The (second) exile of Marjorie Taylor Greene
US retaliates against Iran-backed militants after ballistic missile strike
Rosalynn Carter's Strawberry Cake Recipe Is Shared Following Her Death: 'A Carter Family Favorite'
National Geographic releases its 'Pictures of the Year': See 12 of the jaw-dropping shots
LSU head coach explains why Angel Reese is suspended: Not related to academic performance
Missouri Supreme Court deals a blow to secretary of state's ballot language on abortion
Taxpayer Advocate And Others Weigh In On IRS Decision To Delay Form 1099-K Reporting
With no Powerball available, a Mass. woman played a different game and won $25,000 for life
Matt Gaetz Faces a Revolt in His Hometown
Weight-Loss Drugs Pose Risks for People Over 65, Experts Say
Big Nate by Lincoln Peirce
Walmart drops huge electronics deals ahead of Black Friday
Deion Sanders says Colorado won't lure prospective recruits to program with money: 'We're not an ATM'
Federal judges overturn Maryland handgun licensing law
Donald Trump's One Ruling Away From the Supreme Court
How to speak to someone with dementia